by Pringle Franklin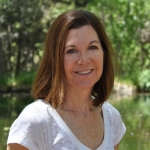 Allow me to introduce my friend, Jesus Christ. A look of interest flickers across your face, then disappears. Perhaps you feel threatened? After all, our human nature would gladly boast: "I am the master of my fate, I am the captain of my soul." Popular poetry, to be sure, but isn't the clay trying to unseat the potter at the wheel? Being the clay is uncomfortable. When a Higher Being holds you in his hands, he can roll and reshape you. Maybe you're a porcelain lump longing to become a water pitcher. What are God's hands doing, pushing and pulling you into a coffee mug? So you slide out from under God's thumb.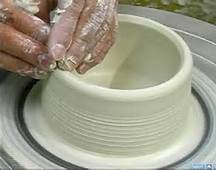 Too bad. You'd make an ideal coffee mug. Jesus is gazing at you. His vivid eyes look lovingly in your direction. Ah, the possibilities! He sees you as you are now and as you could be. This is not the first moment Jesus has yearned for you. Have you not sensed him stepping into your path from time to time? He has an uncanny knack for finding his own when they need him most. Driven by love, he is relentless. He would slosh through raging rivers, crawl through tangles of briars, or wrestle ferocious wolves to reach you.
Presage of Illness
I should know. In the spring of 1998, Jesus saved my life. My family has a history of deadly skin cancer; the dermatologist examines my moles for cancer every six months. I was 34 years old when Jesus offered surprising medical advice. I had just completed a skin exam and received a perfect report when, during my morning prayer, Jesus urged me to go right back. "The doctor will think I am crazy," I thought, bewildered. "Besides, I don't have the time for another doctor visit." I was preoccupied with preparing a dinner party.
For five days, every time I sat to pray, Jesus suggested that I return. It seemed ridiculous, but the inner voice grew more insistent each day. Finally, I decided to quit arguing and surrender. It's a lucky thing because my doctor found a melanoma on my left shoulder blade. I have such a sprinkling of moles and freckles that he had overlooked it in the previous exam. Melanoma is aggressive, but we caught it before it had spread. Two years later, when my beloved father died of melanoma, I understood more fully what Jesus had done. The more time I spend alone with Jesus, the more I can distinguish his voice within. You don't have to be a saint to hear him. Jesus meets us where we are, no matter how we have strayed.
An Affair to Forget
A friend cheated on her husband with another man. In his mercy, God used her anguish over the adultery as an opening: she ended the affair and became a Christian. She felt the comfort of receiving God's forgiveness, and she intended to ask her husband's forgiveness as well. But Jesus told her not to reveal the affair — not yet. For six long years, she yearned to unload her secret burden. She pleaded with Jesus. But the answer remained  — wait. One day when she was studying her Bible, she felt Jesus prompt her. Now was the time. Today. This exact moment. Trembling, she called her husband at work. She was weeping so hard she couldn't choke out the words. Her husband rushed home, alarmed.  At long last, she tearfully confessed. His face blanched. Stunned, her husband was forced to admit his own secret: he was planning to rendez-vous at a hotel with a young woman from work. God's timing was uncanny, and soon all was forgiven.
To Catch A Thief
Jesus helped another friend catch a thief. Construction crews were remodeling her kitchen. Near the project's end, she spent an afternoon in deep prayer. In that quiet time, Jesus suggested that she should check her jewelry. What? Had she heard that right? The guys on the crew were all so nice. But she couldn't ignore Jesus. She opened her drawer. Her diamond broach — a cherished gift from her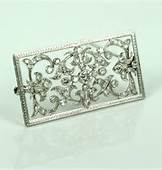 late husband — was gone. She gave a photo of the broach to the police, who forwarded it to area pawn shops. Within days, a day laborer from the project tried to sell the broach. The shop owner immediately recognized the piece as stolen. The thief was caught, and my friend recovered her sentimental pin. A surprised policeman told her she was unusually lucky. She knew better.
Do you see the common thread? Jesus talks to people who spend time with him. Faith kindles the fire, but discipline feeds it. The more you study the Bible, pray with praise and gratitude, and sit quietly with God, the more you will comprehend the power and the love of the Risen Christ. As Jeremiah 29:13 promises: "You will seek me and find me, when you seek me with all your heart." Even with such promises,  I can morph right back into that stubborn lump of clay when I'm anxious. Sometimes I fight the rhythm of the wheel, choosing to wobble off balance rather than softening under the divine hands. In the midst of my struggle, Jesus is standing nearby, whispering a word that I won't receive. For example: the blue folder.
Lost and Found
My blue folder held the teaching material for a Bible study at my house, and I had misplaced it. In vain, I prayed and searched my house for a week. The morning of the meeting, I was in a panic, reshuffling through piles of mail, magazines, and clutter when it hit me: ask God again, then sit still and listen. I cleared my mind, forcing my breath to deepen. Quiet expectation replaced agitation. I felt better.
With my eyes closed, I saw my kitchen desk. I felt I should look behind it. However, I had searched that desk three times already. God didn't seem to be helping: was he getting back at me for being disorganized? The class started in 15 minutes! Running in the other direction, I rushed around my bathroom, even searching under the sinks, when a moment of clarity struck me. Why wasn't I looking where God had directed?
With robotic steps, I marched to the kitchen and stared at the built-in desk. Now that I had obeyed, I was given more information. Remove the drawers, I heard. Still in robot mode, I carefully took out the top drawer, only to find empty space. My arms removed the next drawer: still nothing. However, as I mechanically lifted the bottom drawer off its rollers, something scraped against it. My heart thumped. Could it be? Quickly I pulled the drawer clear of the desk. A hazy shape lay crushed in the back corner and, as I pulled it out, the blue folder was in my hands. I fell on my knees. God is so good!
Life can click into place when Jesus is in charge. Sometimes you can almost see his fingerprints all over your day. I wish it were always like that, but Jesus is untamable. He will not place priority on temporary demands when he has a whole cosmos to prepare for eternity. Still, he knows how it feels to be human and how much our little dramas consume us. While on earth, Jesus made miracles happen, but he also suffered hunger, fatigue, sorrow, pain, rejection, and a brutal death. He's proof that being close to God does not inoculate us from trouble. Intimacy with Christ, however, does gives us the strength to recognize, embrace, and manifest the true good in this world. Our brightest days are better, our stormiest days are bearable, if we know that all things will work together for a higher purpose. Even if that means, in this life, we end up serving the world as a coffee mug.