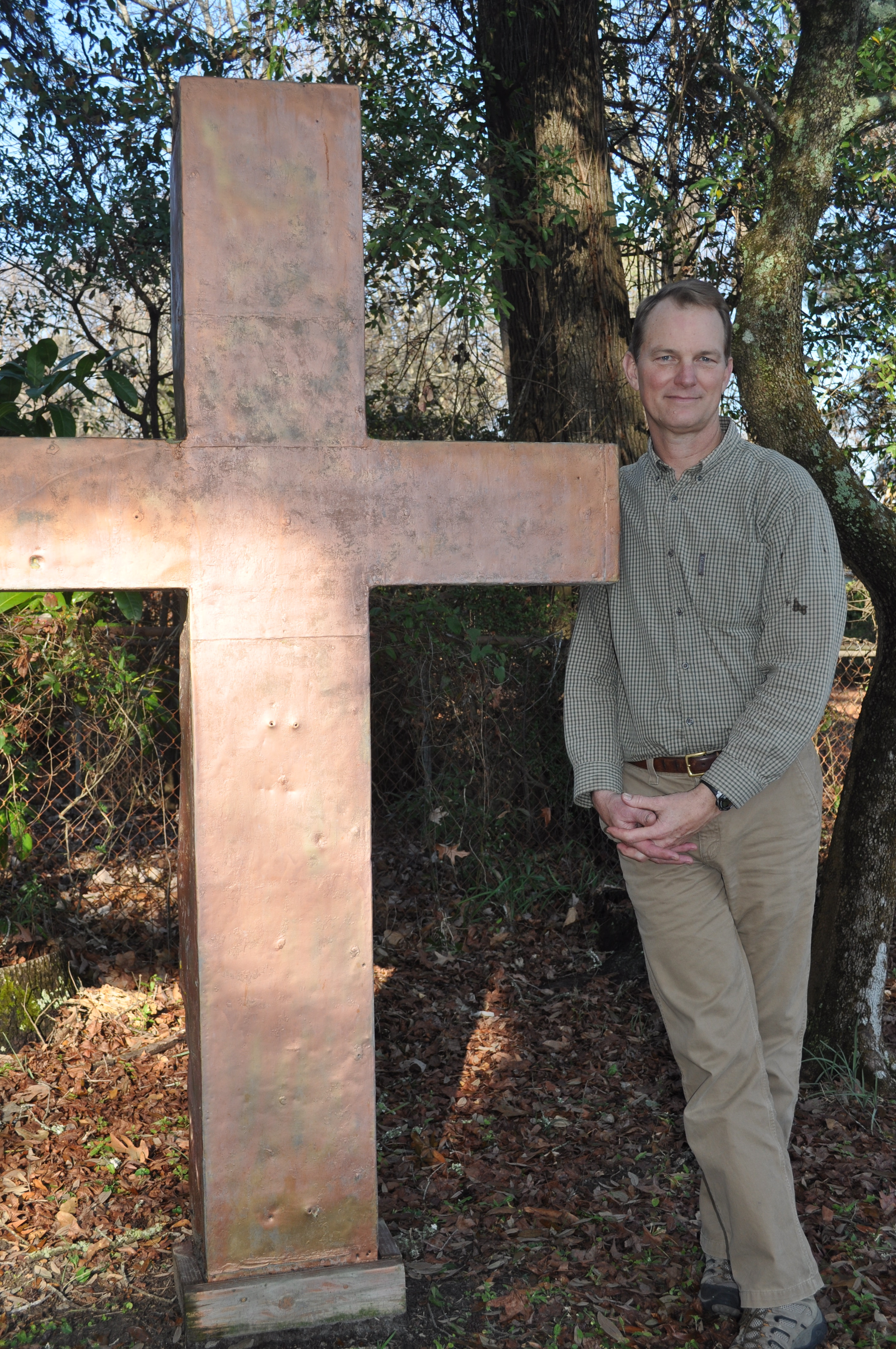 Preston Hipp stands by a cross he salvaged from St. Philips Church
by Preston Hipp
In Genesis 41, Pharaoh has a dream about seven sleek and fat cows grazing among the reeds. Then seven ugly and gaunt cows came out of the Nile River and ate the seven sleek and fat cows. God gave the interpretation of Pharaoh's dream to a young Hebrew prisoner named Joseph. The seven sleek and fat cows represented seven years of bumper crops. The seven ugly and gaunt cows represented seven years of draught and failed crops.
My life has been a variation of Pharaoh's dream. As a real estate developer, 2000 to 2007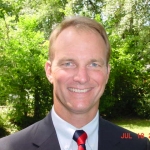 were "sleek and fat" years for me. I enjoyed great health and financial success. I was in my forties during this period. I loved to work out, was in fantastic condition, and rarely got sick. I never went to a doctor but planned on getting a physical when I turned 50 on May 23, 2009. The development business I ran with my brother, Charley Hipp, was doing exceptionally well. I was happily married to Laura Wichmann Hipp and really enjoying life with our three daughters, Olivia, Delia, and Victoria.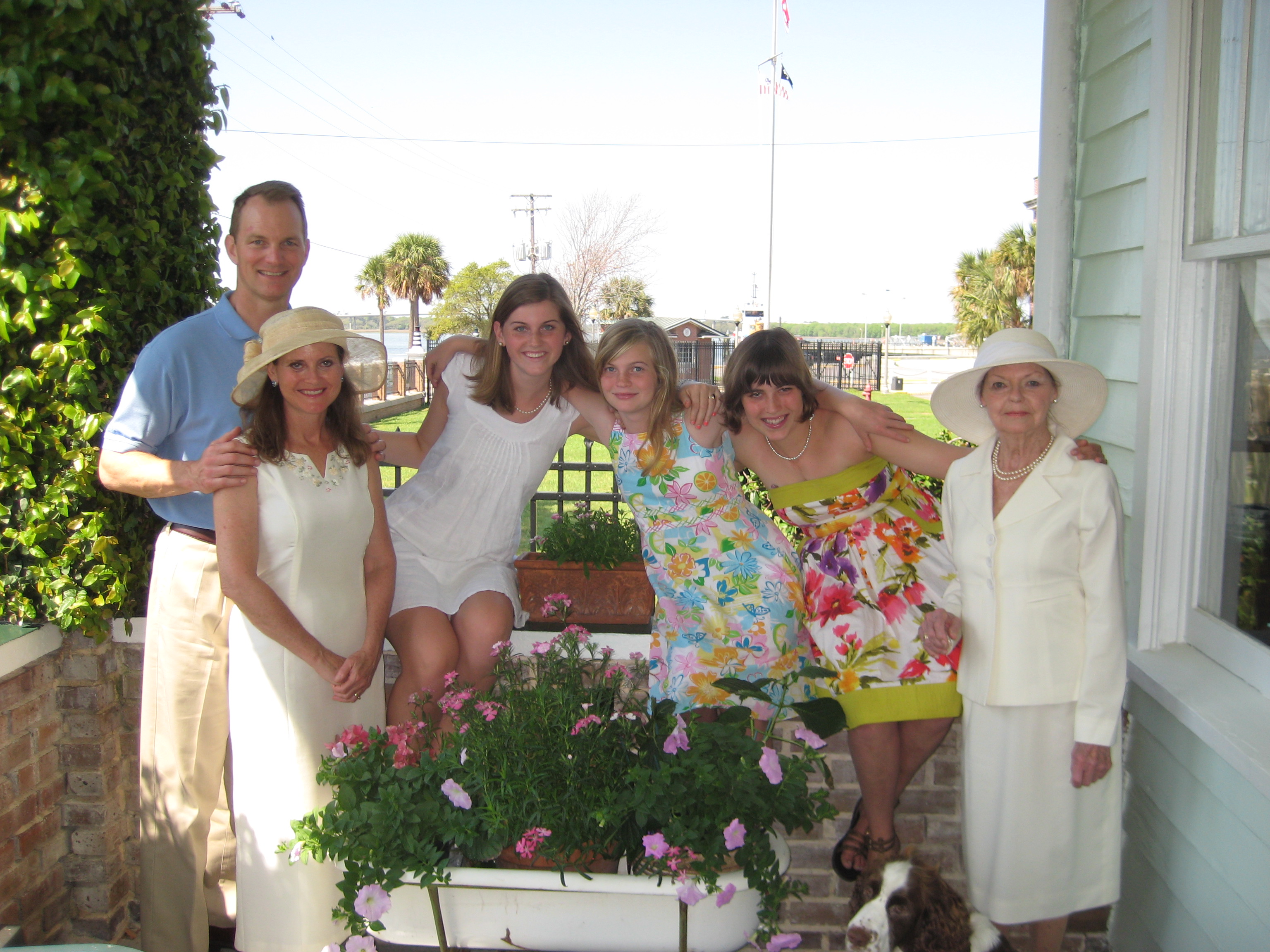 Preston, Laura, Olivia, Victoria, and Delia Hipp with Laura's mother, Marianne Wichmann
THE GAUNT COWS GOBBLE UP THE FAT COWS
In the third quarter of 2008, the real estate bubble popped, taking the banking industry with it. My vocation was thrown upside down in the explosion. On September 8, 2008, I found out I had an aggressive prostate cancer. Several body scans showed the cancer had already migrated out of my prostate gland — or was close enough to the edge — to rule out surgery.
I went through radiation in the winter of 2009. During this period, my brother came down with leukemia. In the 1990s, Charley had survived large T-cell lymphoma, so he was familiar with the challenges of cancer. Once again, Charley went through the chemotherapy process fighting like a tiger but with a loving spirit that was an inspiration to everyone around him. Initially, we were hopeful: Charley won a hard-fought victory over the leukemia using own his bone marrow harvested and frozen since 1993. Sadly, the victory was short lived. The leukemia came back at the end of 2009. Charley's determination to conquer his cancer was legionary. Unfortunately, he died of a heart aneurism on February 10, 2010 at age 63.
Shortly after that, my PSA numbers started going up again, indicating my prostate cancer was still active.  Prostate cancer needs testosterone to grow like a fire needs oxygen to burn. Removing the testosterone does not kill the cancer but slows its growth dramatically. In the summer of 2012, I received my first hormone shot. Hot flashes were a side effect. I laugh that I have great empathy for all my female friends going through menopause as well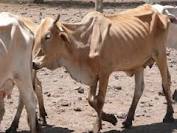 as for pregnant women with compressed bladders. One of the creeds of prostate cancer patients is never pass a bathroom. Perhaps worst of all, because the shot blocks my body's ability to produce testosterone, I have lost a great deal of muscle mass. I feel withered, as if I have aged 12 years in the last two.
THE LONELIEST PLACE IN THE WORLD
Despite my devotion to Christ, I have been wrestling with the "ugly and gaunt" years. Why me? Had I offended God in some unknown way? Was there some hidden lesson to learn before God would remove the curses? Would I ever return to the land of plenty?
Loneliness stalks me. While I am extremely blessed with a loving wife, extended family, life-long friends, and a wonderful church community, there are some roads you are forced to walk alone. Sometimes a crowded room is the loneliest place in the world.
My best therapist is my Springer Spaniel, Chester. He is my constant companion and never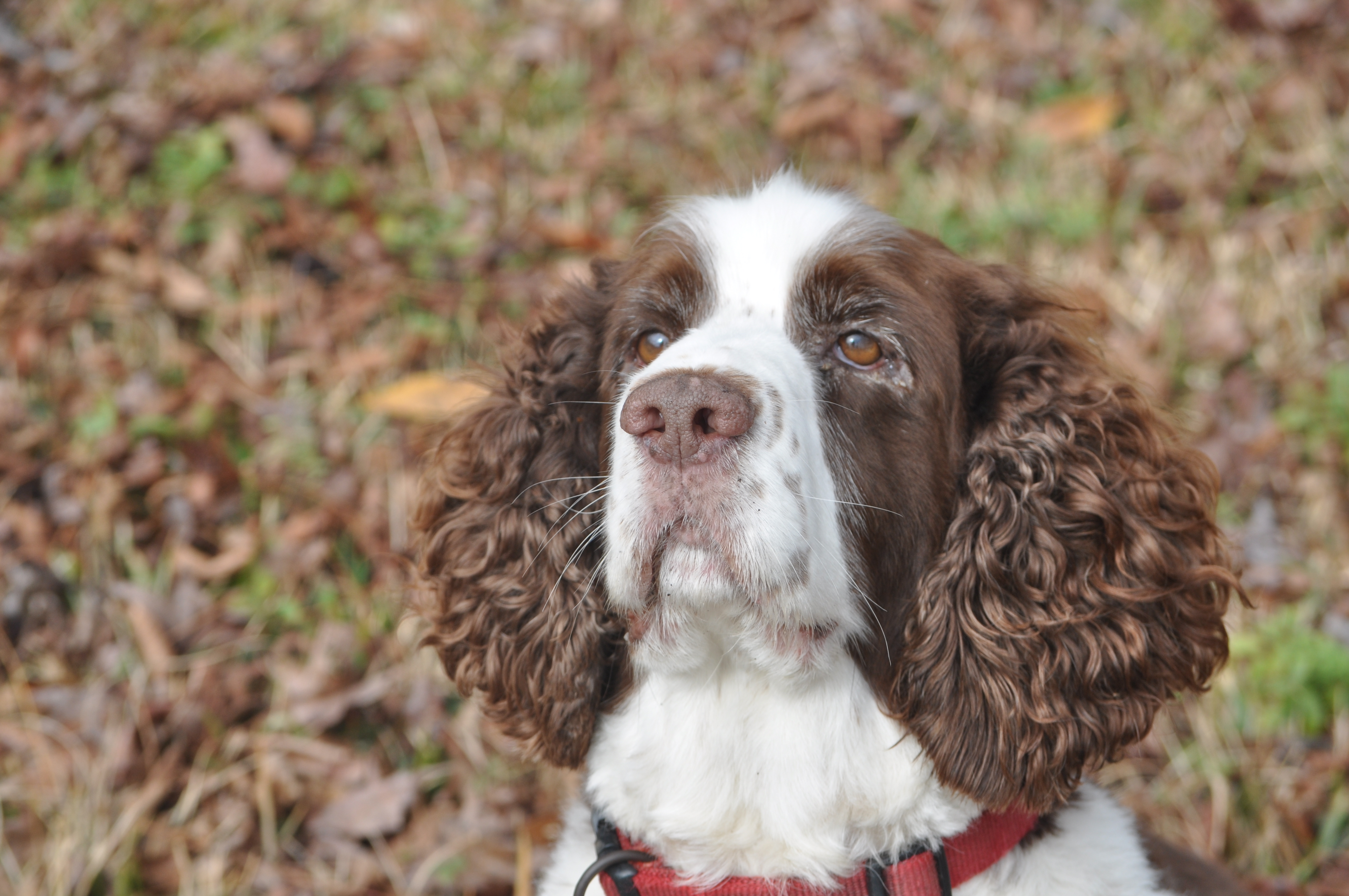 says a word. His ministry is one of presence and not advice. Advice usually sounds hollow in a solitary valley anyway.
Trials and hardships are exceptionally good at getting you closer to God. You think you are close to God in times of plenty, but there is always an element of independence and self-satisfaction. This affliction of pride is so subtle you usually miss it, but it can really obstruct your relationship with God. Ironically, it takes a severe trial to grasp in your gut what the Bible means by finding joy in hardship.
Blessed is the man who endures trial, for when he has stood the test he will receive the crown of life which God has promised to those who love him.  James 1:12
Faith is clinging to the belief in God's unshakable goodness while walking the dark and difficult path. Trust me: there is still plenty of frustration, anxiety and panic in my life. My fears are like the Old Faithful geyser in Yellowstone. They are not constant, but they are predictable. I have an uncanny ability to wake up at 3 in the morning.  This drove me crazy until I realized God was waking me up to spend some uncluttered time with him. Now I wake up and say, "Oh, hi God, anyone you want me to pray for tonight?" Or I spend time thanking God for my life's blessings. You never conquer your fears but with God's help, you can weaken their grip on you tremendously.
 "But when the kindness and love of God our Savior appeared, He saved us, not because of righteous things we had done, but because of His mercy. He saved us through the washing of the rebirth and renewal by the Holy Spirit."  Titus 3:4-5
The "washing" often feels like God is using a hammer and chisel to carve off the unwanted parts of me. God is carving me out of a block of wood that has been imprisoning me. Viewed from this lens, suffering becomes less of an enemy and almost a friend. The process is very scary and hurts, but you start to lose your fear because you understand the trial has a purpose in your life from a loving God. The more you see of God, the more of him you want to see. "Stuff" loses its appeal compared to knowing God. Surrendering your will and fully turning to God creates a depth to the relationship that is far more satisfying than anything this world can offer.
GOD WHISPERS 
You become more open to hearing God.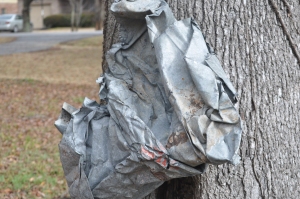 For example: recently I was on my way to an early morning Bible study led by my nephew Matt Pridgen. I am typically very observant of the road in front of me, but halfway up the Cooper River Bridge, a blob appeared out of nowhere thirty feet ahead in the pre-dawn darkness. There was no way to avoid it, so under the car it went. Clunk. The object had more heft than I had hoped. It hit hard and got stuck under my Ford Escape. When I looked out my window, I saw sparks coming from under the SUV.
Apparently I had run over a piece of scrap sheet metal going 60 miles per hour. No one wants to stop and block traffic on that congested bridge, but clearly I could not drag this crushed metal thing any farther. I was really in a jam when blue lights pierced the darkness; the car immediately behind me was a City of Charleston Police cruiser. We both made for the far right lane and stopped. After getting out, I lay down on the concrete bridge deck to assess the damage. The sheet metal was jammed under my suspension, and it wouldn't budge when I pushed, pulled, and vigorously worked to free it. The policeman and I finally wrestled the object out after 15 minutes of exhaustive effort under my car. He wanted to leave it on side in the hiker/biker lane and be done with it. "No," I said, surprising him. "I want to take it to Bible study to show them why I am late."
I thanked the officer profusely for his help and went to get in my car. As my hand grabbed the door handle, out of the corner of my eye I caught the bright orange full moon setting over the western horizon. God spoke to me, saying, "Preston, I placed the piece of sheet metal on the bridge in front of your car. The policeman represents the help I will send you. You will have to struggle intensely but I will give you the victory. Do not lose hope." I did not hear the voice with my ears but it was very clear in my head.
 PRAYING WITH THE WAITRESS
The Bible study was wonderfully uplifting and afterwards, Matt and I went to breakfast. Matt is the most on-fire Christian I know, and he always asks the server if there is something we can pray about for her. Often this exchange is awkward because the server is not expecting this question and he or she is focused on the task of bringing our food. This time was different. The waitress, who appeared to be about 25 years old, had lost a teaching job. She was waitressing to make ends meet until another job was available. She shared this story freely, and Matt started praying for her. She immediately started joyfully weeping; a burden was lifted from her life and replaced with the peace that passes all understanding.

Later that night, I was crossing the Cooper River Bridge again when I saw the alluring full moon rising in the east. I chuckled to myself, remembering my earlier struggle and God's reassuring promise.
The next morning I still had that mangled sheet metal in the rear of my car. Impulsively, I decided to nail the unsightly scrap to one of the trees in the yard at my office. Another one of my nephews and I work in a converted ranch house, so we have plenty of space and autonomy over the grounds. I usually keep a box of 16-penny nails in my storage building, but this time I could only find one ridiculously large nail about the size of a pencil. As I pierced the sheet metal with the thick nail, the symbolism hit me like a ton of bricks. Jesus loved me enough to be nailed to a cross and to die for my sins.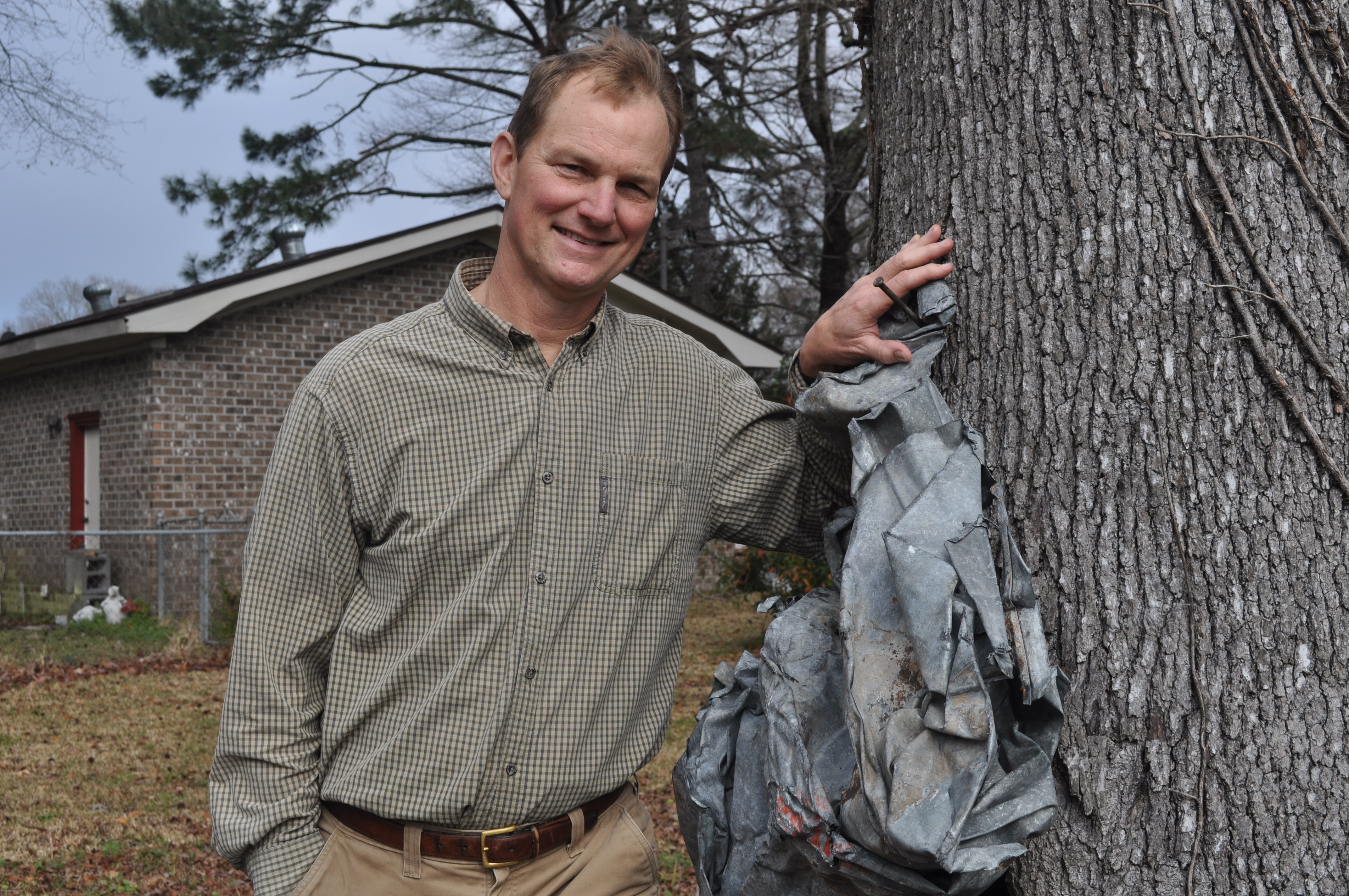 Every day I make a point of saying a prayer with my hand on that sheet metal. One of my prayers is for this season of "ugly and gaunt cows" to end, but if it does not, at least I know God is with me. Unlike many cases of prostate cancer, mine is expected to shorten my life. Eventually, the effectiveness of the shots will wane, allowing the cancer to wake up and spread. I try not to think about it, but when I report for my scheduled check ups, I am forced to consider this menace lurking within me.
Despite this, if I died today, I would not feel cheated. I have enjoyed more blessings in 54 years than many people receive in 80 years.
Looking again at Pharaoh's dream, we see God using the prophecy of famine to deliver Joseph from prison and exalt him to the second-highest position in Egypt. As the story ends, Joseph stands in splendor before his long-lost Hebrew brothers, the same guys who had betrayed him and sold him into slavery when he was young. Here the former slave and prisoner forgives his brothers, famously declaring that God produced good out of their evil intentions. Romans 8:28 offers this same profound hope, promising that God works all things together for good for those who love him.
I pray some part of my rambling is an encouragement to you. Don't give up if you feel like you are not getting it. Just keep asking God to reveal Himself to you in a fresh way. That is what He wants, so He won't let you down. Enjoy the journey.