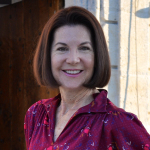 by Pringle Franklin
When you're living in Paris, people always wonder: what's for dinner?
The other night we ventured into the heart of the 15th, which is not very chic and a bit of a United Nations-comes-to-Paris type of neighborhood. We live on its edge, and I always feel like we are really connecting with the residential side of Paris, away from the guide books and Trip Advisor posts, when we explore deep into this quartier. You will not end up here on any guided tour, but that is part of why we like it. While riding bikes, Sam had discovered a tapas place with "pinchos" from the Basque lands in the Pyrenees. Our friends Annie and Fred had agreed to meet us there on a Saturday night, and soon we were gathered together in a cozy booth sharing a bottle of fruity red wine.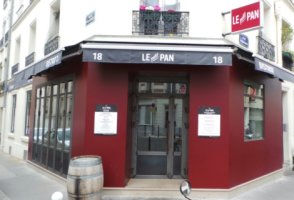 The choices on the chalk board menu were too extensive for us to narrow down. Of course with pinchos (as they call tapas in Basque Spain) the idea is to taste a bit of this, try a bit of that. Most of the items sounded delicious: Basque cheese, Basque hams sliced into thin curls, eggplant tapenade on crusty bread. Yet a few of the items made us shriek: pig's feet. And duck hearts. Now, I will eat foie gras happily. But earlier that day, I had been to a fair at the Ministry of Agriculture in Paris where they featured a gaggle of lovely geese and a flock of nervous ducks. The idea of eating les coeurs des canards — the heart of the duck — was horrifying.
"I will never eat duck hearts," I said. "My friend Natalie has a pet duck named Zoe, and she would be very upset with me."
"Jamais! Jamais!" agreed Annie, who is a Quebecois and speaks French as her mother tongue. 
I had been drinking some wine on an empty stomach, so I merrily chimed in with her: "Jamais! Jamais!" This is one word that I can say with conviction in French.
We were so pleased with ourselves that we forgot to mention this interdiction to the waiter when our husbands gave him carte blanche to send out the best tapas in Le Petit Pan. Of course he brought us little dishes of pigs feet and duck hearts, among other delicacies. Maybe the chef wasn't getting enough orders for duck hearts . Or maybe the waiter actually considers sauteed duck hearts to be one of the tastiest treats on the chalk board.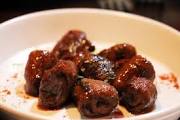 Naturally my American conviction to "be a good sport" forced me to eat my words. My promise of "jamais" melted away as I forked a bite of duck hearts into ma bouche. I am not a picky eater, and I have a hearty appetite. I will eat anything from brussel sprouts to frog legs to calves liver; but as I chewed the duck hearts, they stuck to my tongue like thick peanut butter. All I could think about was the actual organ that I was trying to swallow. I shivered in disgust. Annie agreed with my evaluation, so that platter got relegated to the men, who somehow had no problem enjoying them. The pig's feet weren't much better: softer and less sinewy but still, the taste did not outweigh the mental image of the biology.
Despite that, we had plenty of good eats, including salty sardines straight from a can served on crusty peasant bread; steaming hot gambas fried in a deliciously crunchy ball; chorizo sausages swimming in piquante juices; melt-in-your-mouth charcuterie and sheep cheese.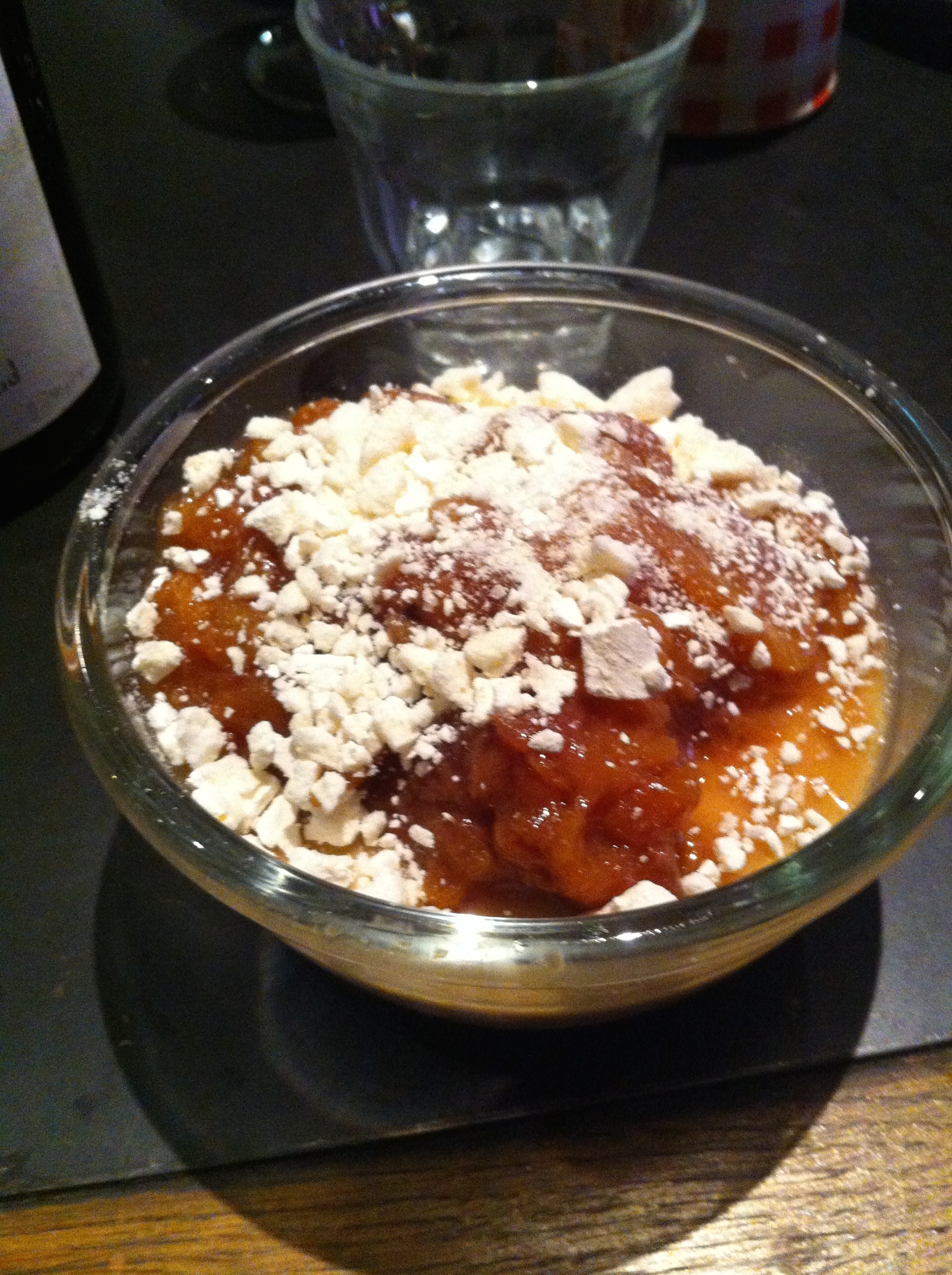 For dessert, my coffee-flavored panna cotta jiggled sweetly on my tongue, erasing the remaining memories of the duck hearts. Altogether, we had a lovely evening for a reasonable price. My apologies to Zoe the duck. Next time, I swear: jamais!