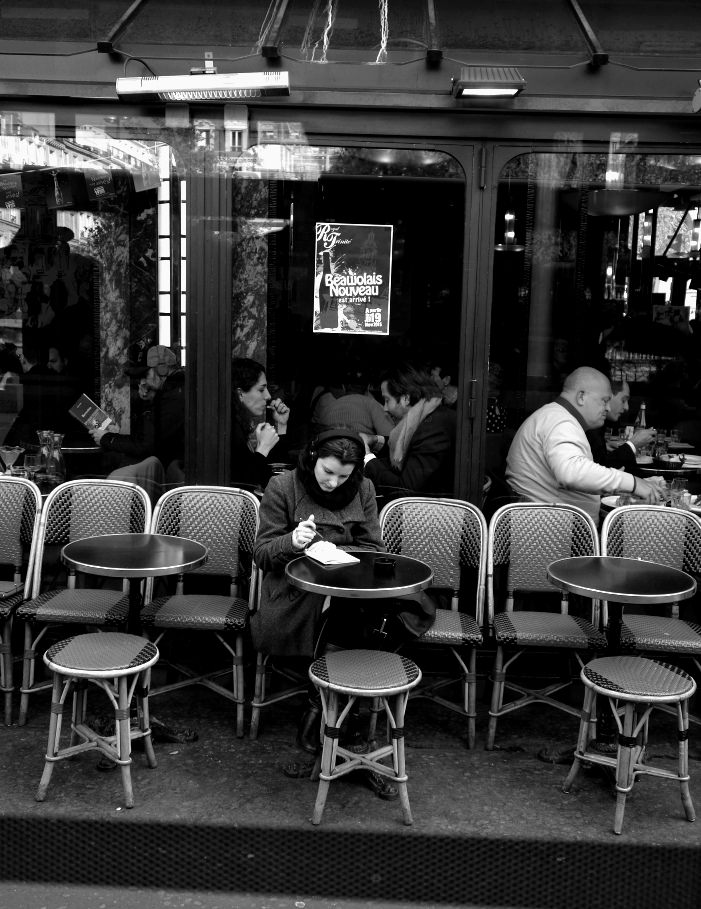 photos courtesy of vtek111 on flickr
story by Pringle Franklin
PARIS—It wasn't a conscious decision, the idea to punt God into the backseat. And it surprised me. Most of the time, I place God in the driver's seat of my life. I actually work at staying aware of his presence throughout the day, no matter where I am.
This was different. We were going to dinner at the home of new friends who seem happily agnostic. They don't know me that well — they don't know that my heart hurts when people toss around the name of God or Jesus as part of an expletive. They don't know about my habit of starting every day with at least 40 minutes of deep prayer. They don't know that I consider following Jesus the most intelligent decision I have ever made.
Last spring, a friend introduced us to the Smiths. They have lived in Paris for more than a decade; they have a full life here with lots of interesting stories and lots of interesting acquaintances. They are those rare Americans who have managed to establish meaningful friendships with the French.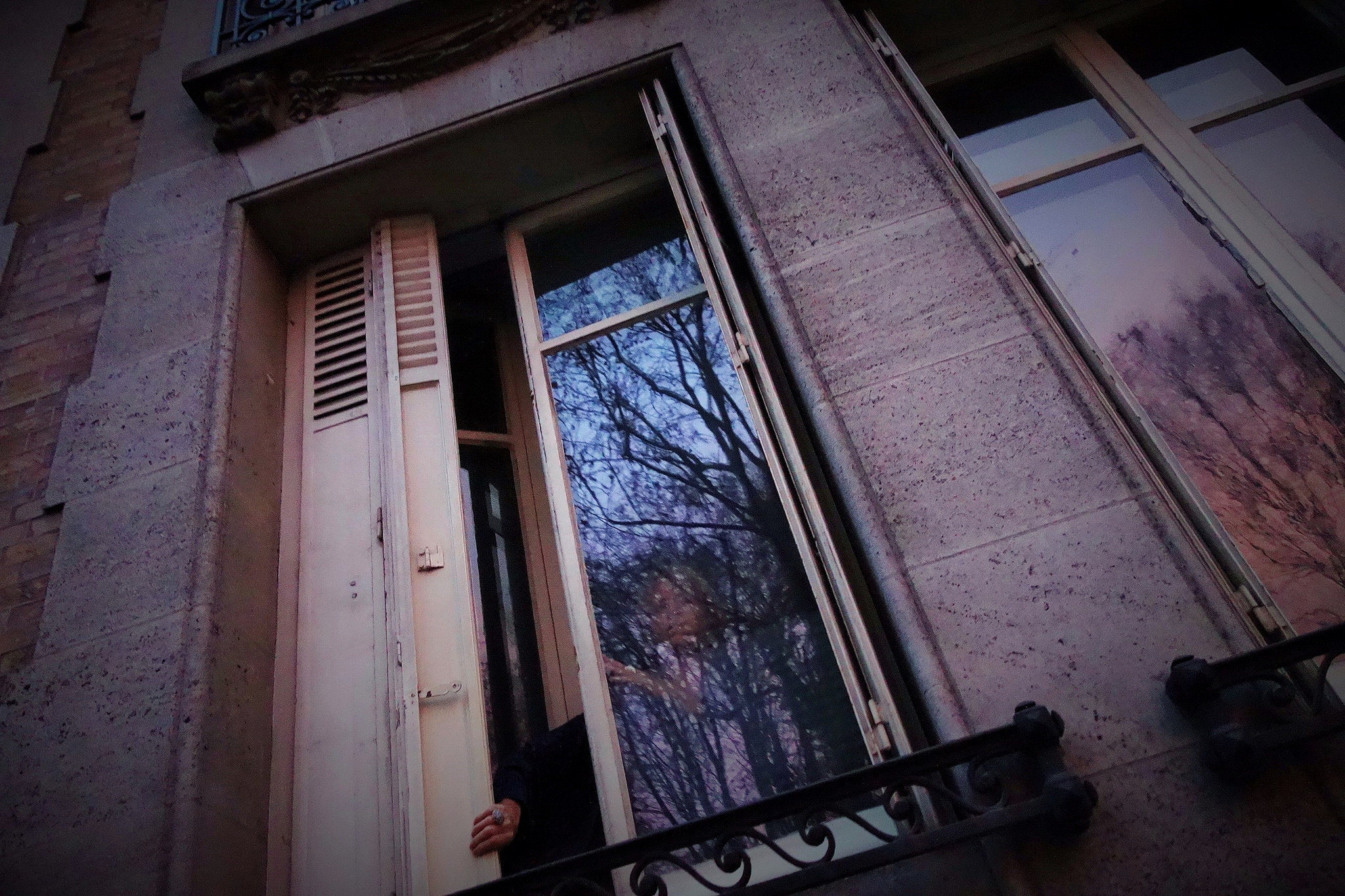 I did not really expect to see them again. They don't need to hang out with new transplants like us.
So I was flattered when they invited us to a large dinner party this fall. Sam and I had a wonderful time, meeting diverse and accomplished people. At the party, I observed that no one seemed particularly spiritual. But Europe is generally secular, so I wasn't surprised, and I didn't worry about it. We were chatting on a shallow level, enjoying good conversation, good burgundy wine, and moving from group to group in an effort to speak to everyone.
It was when the Smiths invited us back a few weeks later that I experienced a moment of concern. The Smiths are merry, friendly, — and humoroulsy irreverent about things in general. We like them. We laugh when we are in their company. This second time, the Smiths were hosting only ourselves. We would have the opportunity for more in-depth conversation; at some point, something could prompt me to disagree with someone's world view. 
Usually I am not afraid to reveal that I am person of faith. If folks aren't interested, that's okay. I don't feel I need to force God on anyone, but I do feel the need to be authentic. Recently at church, people were discussing the social taboo of admitting you are a Christian. French friends have shunned and dropped ex-pats for talking about their faith. In Paris, it seems such professions are akin to hacking out a cough and then announcing that you have just tested positive for TB.
So I felt hesitant.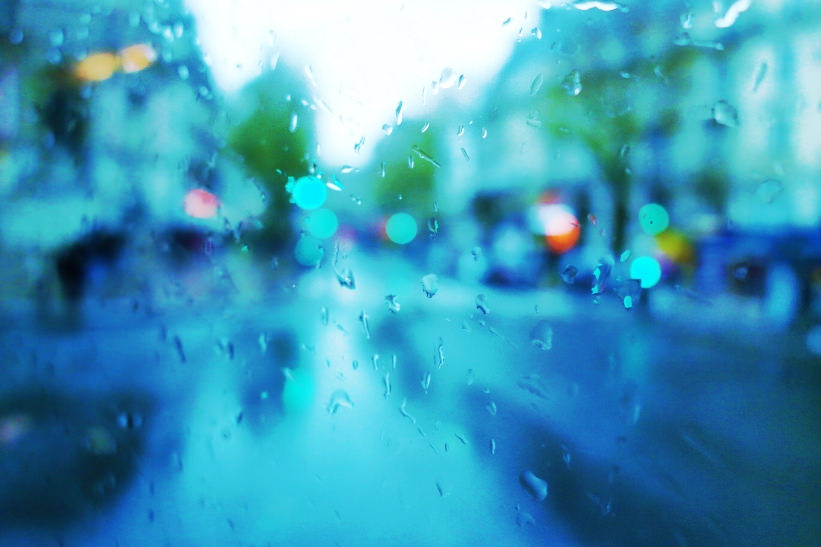 They won't like me anymore. That intellectual French crowd doesn't want Jesus or his friends coming to dinner! Guests do not bring guests, my mother always said.
While the Smiths are not French, they have lived in Paris long enough to be fluent in both the French language and culture. One important rule of thumb when in France: never discuss money, religion, or politics in social settings. Things are much more open in the United States; people ask direct questions and willingly share more personal information. Among the French, the better part of valour is discretion. Among the Americans, it is bold honesty. Mixing the two cultures can prove quite interesting.
No matter what culture or even which continent you come from, most people have the innate desire to be admired by peers. One of my spiritual gurus, the American protestant author, teacher, and philosopher Dallas Willard, calls this the "lust of the eyes"; Willard says people focus too much on what others think of them and focus too little on what God thinks of them. When I was younger, I was more concerned about my image. Now that I am over 50 years of age and have earned some wisdom wrinkles, I am less prone to such anxieties.
Or so I thought. When we walked through the Smith's door on our return visit, I shed my winter jacket and boots, and then I felt myself take off my spiritual cloak and set it aside.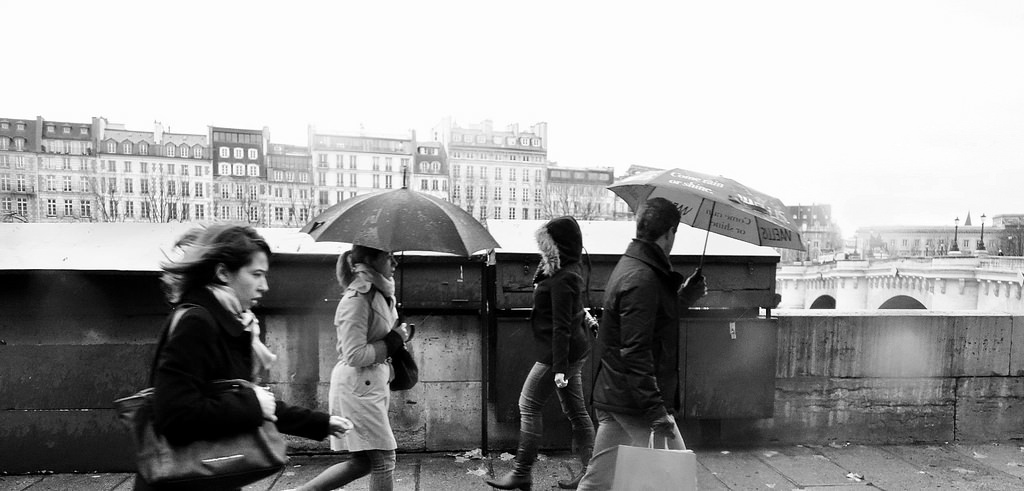 I simply wanted to be a regular person for awhile. What did that mean exactly? I was not actively listening for the voice of God; I was listening to the Smiths. 
Let me make this clear: I know that I am far from perfect. There are plenty of times when I slip up and focus on something earthly. I may turn on the TV news while Sam is studying French, even though I know it distracts him; I may burn the soup because I am writing on my computer when I should be minding the pot; I may half-listen when someone is talking to me because I don't feel like giving her my full attention. And on and on.
It is not possible for my little mind to remember God every moment, but that is why I subscribe to the discipline of morning prayer. This time of orienting myself toward my Creator, of submitting my will into God's hands for that day, keeps my inner compass pointing toward true North. There is a felt power in this daily bowing to God. According to Romans 8:28, all things work together for good for those who love God. To me, that means that nothing evil can touch me without God's permission, and he would never allow anything that would damage my soul. The saints will suffer; Jesus warns us about this. But he promises that he will never leave us, and he assures us that our eternal security cannot be threatened by either hell or high water.
As long as we seek him first. Which I was not doing at the Smiths. I was keeping my light under a bushel and passing a pleasant evening. There was no crisis point during the conversation when I felt the urge to directly comprise my beliefs. Everything rolled along smoothly except that I was aware of Jesus looking over my shoulder and gently asking why I had not allowed him to sit next to me at the table.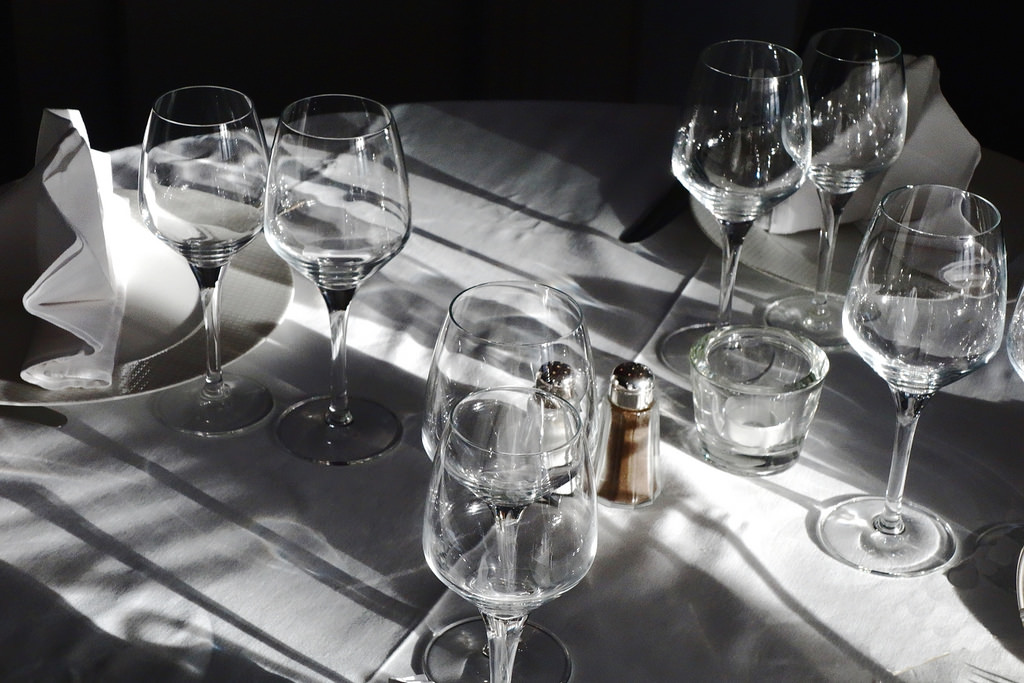 It was almost midnight when we left, and I was tired. Sam and I still had a 30-minute Metro ride to go before we reached home.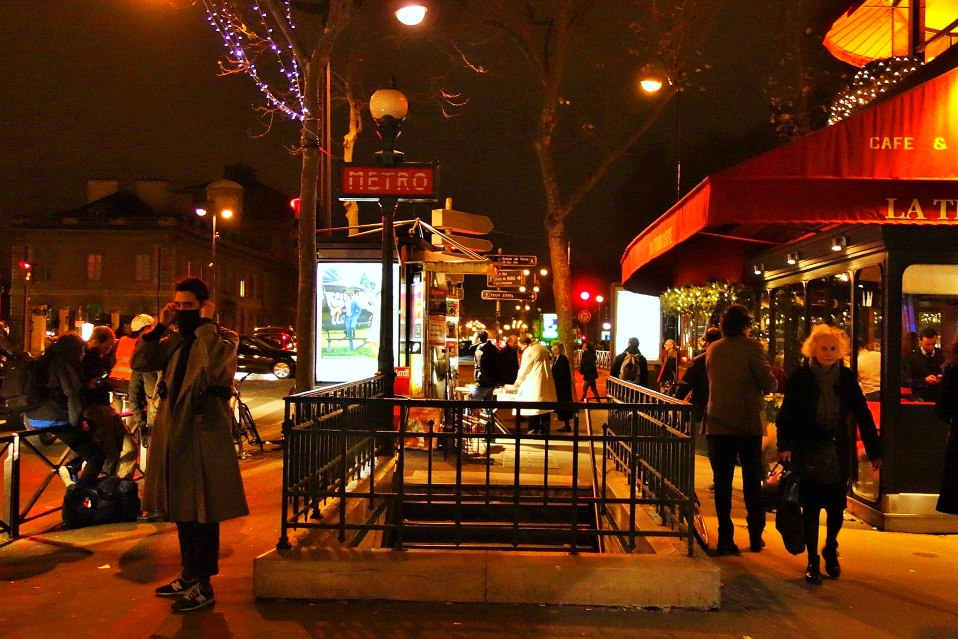 We were in the section of Paris near Le Bataclan, the musical venue where the terrorist shootings had happened about three weeks earlier. Down in the station, the train cars were half-filled with a young party crowd. The doors shut efficiently. Our train traveled about six minutes, then suddenly slowed and came to an unscheduled stop. We were between stations, somewhere underground near La Republique. I could see the cave-like walls of the tunnel, the strings of braided wires overhead, the rat-infested darkness that surrounded us. I wasn't overly concerned until the lights inside the car went out and engine died. The train shuddered and became still. A hush fell over the car as everyone pondered the same dreadful question: how long would we be stuck in this buried cylinder?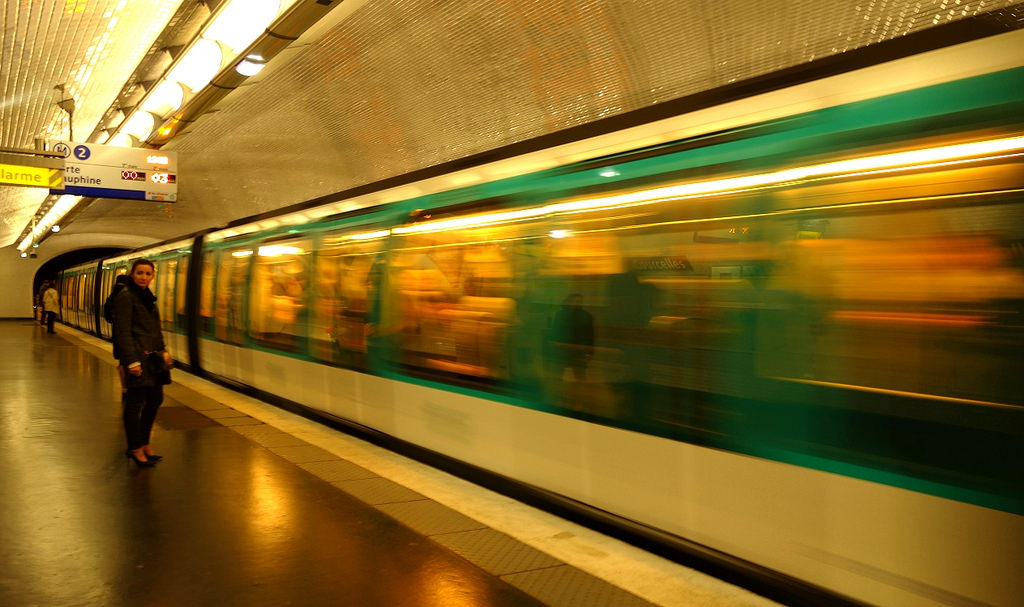 Normally when things go wrong, I reassure myself that I have surrendered myself into God's will. No matter what befalls me, I am perfectly safe as long as I am in his care. This time, however, I felt exposed and caught off-guard. It reminded me of a well-trained spaniel who had stopped listening for his master's command signals about finding a fallen bird and instead had chosen to chase an alluring rabbit. After landing in a swampy bog, the poor dog was sinking fast and he wondered: how will my beloved master ever find me now?
"Lord, forgive me," I prayed silently, being as honest as I could. "I turned my face away from you; and now, because of that, I am outside of your will. If you will only forgive me, and take me back, I will never intentionally turn away from you again."
Several seconds passed in the black out. I chided myself for walking away from the circle of protection that surrounds those who walk with God. You fool. Moments later, my seat began to vibrate. Next the overhead lights flickered. At last, the train car was re-illuminated. Everyone breathed a sigh of relief.  Conversations restarted as the Metro Line 8 began to move down the rail, back on its scheduled route. Instinctively I felt that I was back on track as well. God is merciful, but I already knew that.
google-site-verification: google11bf78e962a60325.html